Cohort Participation Status & Response Rates
(Some links on this page require Adobe Acrobat - Download Here)

Participants in the Sister Study were asked to keep us updated on changes to their health status each year via the Annual Health Updates (AHU) or Detailed Follow-Up (DFU) Questionnaires. An AHU is completed on a yearly basis excluding the year that a DFU is asked to be completed. DFUs began two to three years after women completed their baseline activities and are completed every two to three years.
We have also had special questionnaire efforts that have been administered to study participants. A Family Health Update (FHU) questionnaire was launched in 2017 to gather information on family history of cancers. A COVID-19 questionnaire was launched in 2020 to collect information on COVID-19 diagnoses and the impact the pandemic was having on participants' lives. Prior to the questionnaire administration cutoff, participants who have not responded to a detailed follow-up or special questionnaire were given the option to complete an abbreviated version to increase response rate.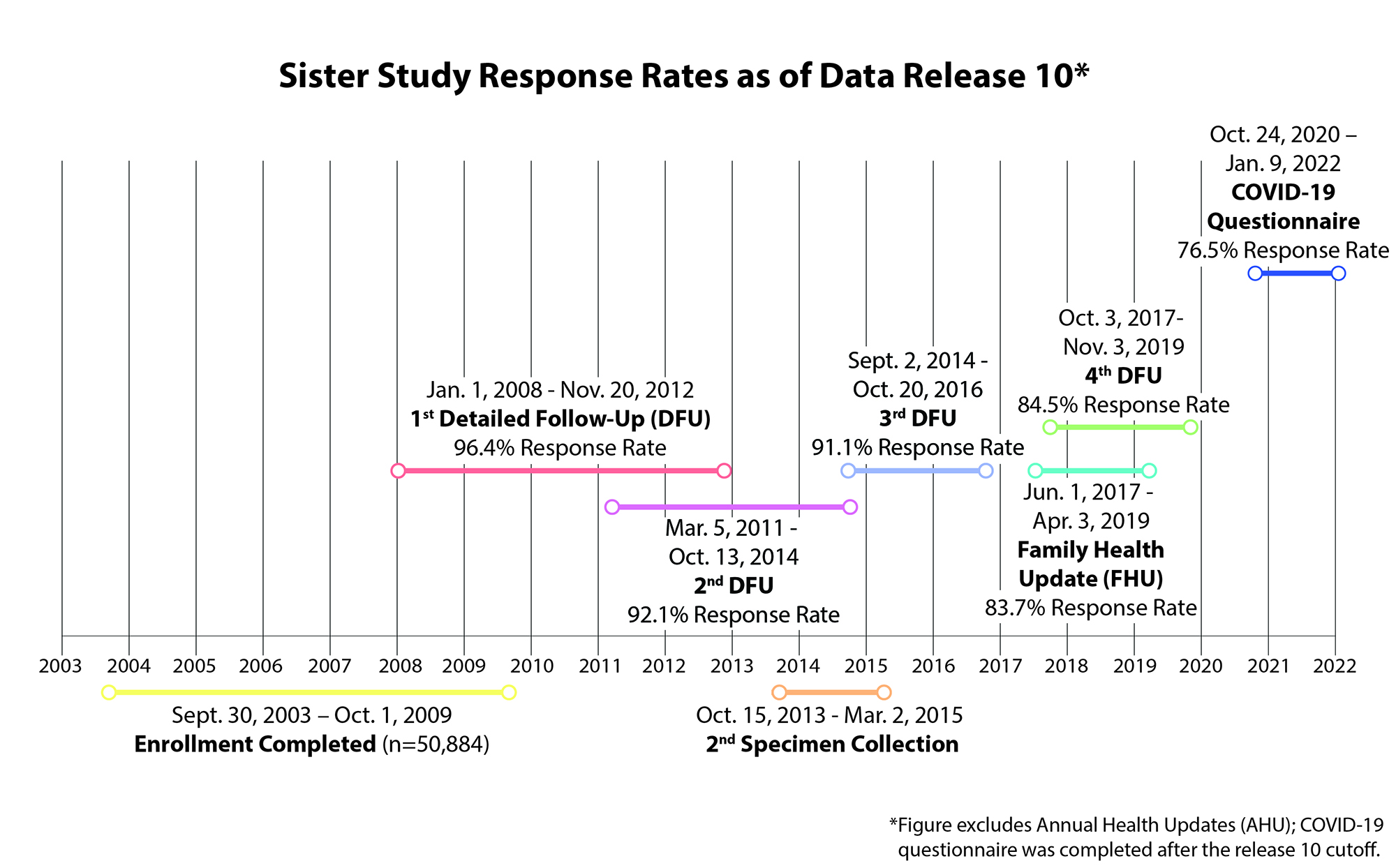 Cohort participation status and questionnaire completion and response rate tables can be found in the links below.